FOR SUSTAINER MEMBERS OF FCRPCV.
PLEASE COME TO A HOLIDAY BRUNCH
SUNDAY DECEMBER 8, 12:00 TO 2:00 PM
OUR HOST THIS YEAR IS MICHELLE KAROLAK AND HER HUSBAND RON BRANCH
12114 CATTAIL DR. W, JACKSONVILLE FL 32223
LAST YEAR WAS OUR FIRST TIME PUTTING ON A BRUNCH, PREPARED BY THE FCRPCV BOARD. WE ALL HAD A GREAT TIME, AS YOU CAN SEE FROM THE PHOTO ABOVE. WE MISSED SEVERAL OF YOU SO TRY TO MAKE IT THIS YEAR.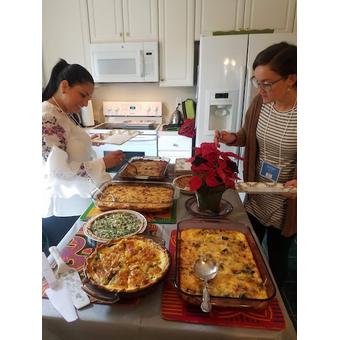 12114 Cattail Dr W, Jacksonville, FL 32223, USA