We are joining Hubbard House in the movement to end domestic violence.
We started "Striding"in 2017. Last year the Returned Peace Corps Volunteers living at Fleet Landing recruited their neighbors to join the First Coast Returned Peace Corps Volunteers team (FCRPCV). With Fleet Residents support we raised $3,451.
This was an all time record. Thank you Fleet Landing Residents and Returned Peace Corps Volunteers.
We changed the Team Name to FCRPCV/Fleet Landing Residents.
As in other years, we honor Ellen Siler who was CEO of of Hubbard House for 20 years and 7 years at Quigley House in Clay County. Ellen served in Jamaica with the Peace Corps.
Ellen will walk with us.
We invite you to walk with us, and see Jacksonville up close. You can walk without donating. If you only wish to donate, you do not have to walk. It is a fun healthy event that benefits a wonderful organization and saves lives.
Our Team captains are David & Bernadette Miron who served in Colombia, and Phil Stantial who served in Sierra Leone and several other countries of service.
Our Goal is to raise $4,500. With a $60. donation you receive a Tee shirt.
Please join us in person or virtually on Saturday April 15 at 8:00 am. The walk starts at 9:00 am.
Event Location:
Riverfront Plaza, 2 Independent Dr., Jacksonville
Event Schedule:
Event opens at 8:00 a.m.
Walk begins 9:00 a.m.
Festivities end: About 11:30 a.m.
REGISTER
Registration is free. Self-donations and fundraising to support survivors is encouraged and appreciated.
Hubbard House, Inc.secure2.convio.net
Thank You very much Bernadette, David & Phil.
Questions TEXT David 904-614-1177 OR Phil 904 874-0670
REGISTER AT HUBBARD HOUSE WEB SITE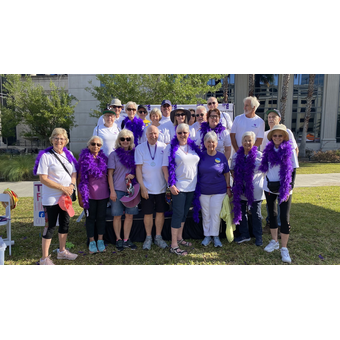 Riverfront Plaza in downtown Jacksonville, 2 Independent Dr, Jacksonville, FL 32202, USA