Grants Program
The 10th Annual Partnership Dinner, was actually a late lunch, at Don Juan's Mexican Restaurant, courtesy of Kaylee Quezada, Azerbaijan, and her husband Eder, son of the owners. Thank you both.Please note once the Project is funded, Peace Corps removes the Project from their web site.We voted:
Middle Atlas Environmental Project-funded separately
David Rojas, from Florida, serving in the Middle Atlas, in Morocco. We funded an  environmental education project for the youth in the  town, Ait Ishaq.  At the youth center David & site partner Rebecca plan a handful of day hikes and one multi day trip to hike the tallest mountain in Morocco (Mt. Toubkal), 30 climbed.See one of the meetings above
Benin Health Center Maternity Project  received the most votes CLICK HERE
Zambia Solar Power for the Primary School received the fewest votes CLICK HERE
Kosovo Cabinet Cabinet Against Radicalization of Youth (CARY) was in the middle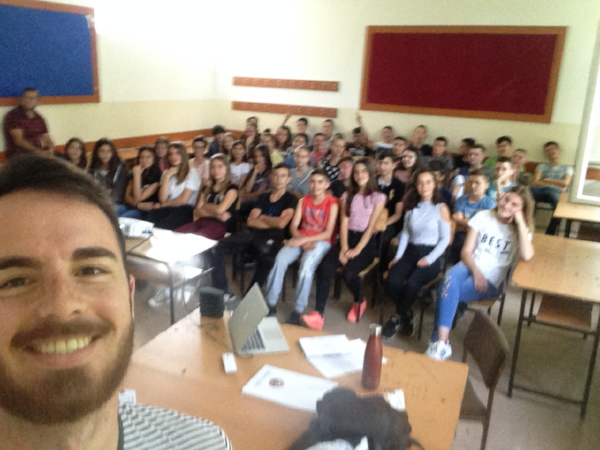 CLICK HERE
Selection Criteria
We are enthusiastic supporters of the Peace Corps Partnership Program. We give preference to Volunteers from Florida, but we do not discriminate against any current Peace Corps Volunteers and Peace Corps Response  Volunteers.
We also support Refugees directly, and through two agencies that work diligently to support and resettle Refugees in the First Coast area.through our Third Goal Signature Project Activities.
Application Process
We rely on the Peace Corps to alert us of the Partnership Projects that we can support. Those projects can be found here.