WE ARE GOING BACK TO DON JUAN'S MEXICAN RESTAURANT.

THE MENU IS GREAT. THE COMPANY IS TERRIFIC. COST $20.00 BRING CASH OR A CHECK MADE OUT TO FCRPCV,INC.
WE HAVE 3 PEACE CORPS PROJECTS VYING FOR YOUR VOTES.
PICK UP PREVIOUSLY ORDERED TEE SHIRTS, OR PLACE AN ORDER AT THE RESTAURANT, OR ON THE WEBSITE. SHIPPING FEE IS $4.99, BUT FREE IF PICKED UP AT PARTNERSHIP LUNCH OR A FUTURE FCRPCV EVENT.
PLEASE BRING $20.00 BILLS TO PAY FOR DINNER AND TO BUY A TEE SHIRT
BRING FAMILY AND FRIENDS TO HELP US CELEBRATE 10 YEARS ON THE FIRST COAST
Lunch Buffet
Fajita Chicken, Quesadillas choices of vegetable, shredded chicken and ground beef
Dessert: Flan
Non Alcoholic Drinks will be included
Price per person $20.00 includes all sales tax and gratuity
Alcoholic Drinks will be additional.
Domestic draft beer
House Wines 2 for 1
House Margaritas 2 for 1
Children Menu Available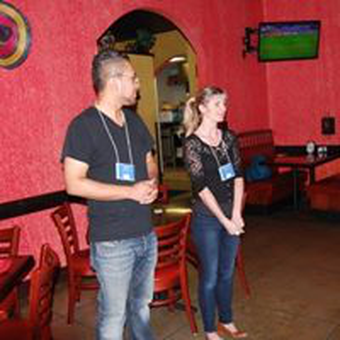 12373 San Jose Blvd, Jacksonville, FL 32223, USA