EVERY YEAR WE HOLD A LUNCH FOR ALL YOUR FRIENDS & FAMILY. PLEASE SUPPORT THIS GREAT CAUSE.
THE BOARD SELECTS 3 ONGOING PCV PROJECTS. SUBSCRIBER & FAMILY MEMBERS RECEIVE 3 VOTES, SUSTAINER MEMBERS RECEIVE 6 VOTES AND NON DUES PAYING MEMBERS CAN BUY A VOTE FOR $5.00. THE 'POT" IS MATCHED EITHER 1:1 OR 2:1 BY THE FCRPCV BOARD DEPENDING ON THE NUMBER OF VOTES.. THE PROJECT RECEIVING THE HIGHEST NUMBER OF VOTES GETS THE MOST FUNDS. ALL THREE PROJECTS RECEIVE FUNDS
LOCATION: TBD
MENU: TBD
COST: ESTIMATED $20 INCLUDING TAX,GRATUITY, AND SOFT DRINKS. CHILDREN'S MENUS AVAILABLE.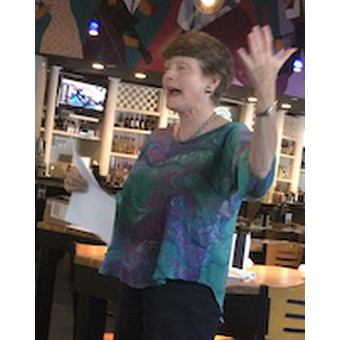 TBD COMMITTEE WORKING ON LOCATION