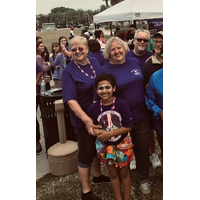 It was a glorious day to walk the Riverfront. Our FCRPCV Team, for the Third straight year, had two components: Pictured to the left is Ellen Siler with daughter Becky,(both served in Jamaica), grand child Jayden and son-in-law Ed Browning. Pictured below, standing from the left:Ed Browning, Stuart Paul Solomon, India, Becky Browning, Jamaica, Jan Miller, Botswana, Ellen Siler, Jamaica, Janet Deltoro, Clay Mc Rae, Phil Stantial, Sierra Leone,Rich Peters, Michelle Karolak, Mauitania. In the front from the left, Mnjula Solomon, Jayden and David Miron, Colombia. In addition to these walker-donors we had five donors who could not walk with us: Tom Bliss, Fiji, Lee Mercier,Ghana,Ilene Todd, Gary Gajewski and Paul Bryce. Hubbard House thanks you all.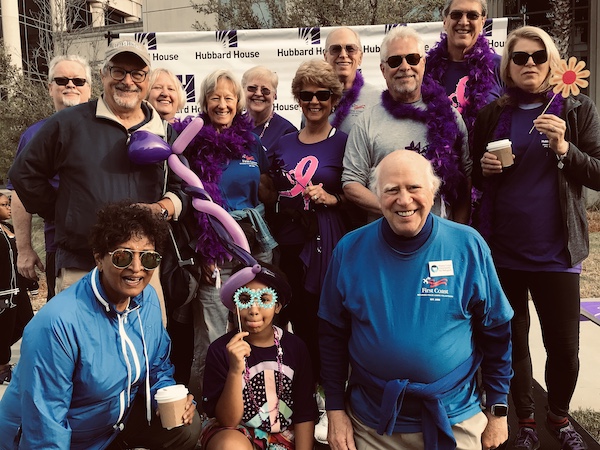 TROPHY FOR SUPPORTING KIDS IN CARE MILESTONE
We've earned the Trophy Milestone by raising $500, enough to provide breakfast, lunch and a snack to 14 in-shelter children attending therapeutic childcare for 1 week!
---