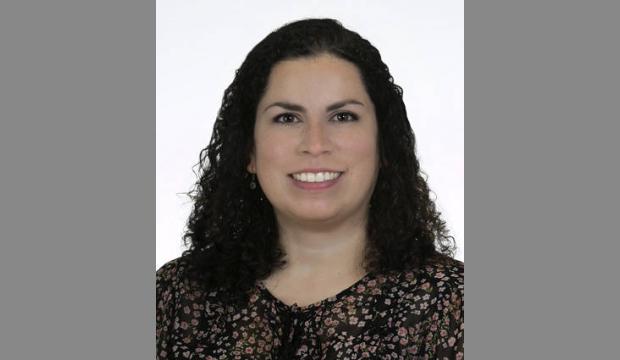 After graduating from the University of North Florida in 2005, Frances Luna joined the Peace Corps and headed for Niger in West Africa.
For two years she was a community health agent in a village called Dan Turke in the south central region of Maradi. The village had no electricity or running water. She was in one of the poorest countries in the world, where people were dying because of a food crisis.
But Luna, now 34, said she would do it all again. She made a difference, improving the villagers' health and quality of life, even obtaining a grant to pay for a new well. And the experience made her brave, broadened her perspective and reminded her to take nothing for granted.
"In the beginning it was super hard," she said. "That's what changed me from a scaredy-cat … It's a way to open your eyes.
---
The Peace Corps is a U.S. government program that sends volunteers to 60 countries to work on community projects. To date, 81 UNF graduates have joined, including eight who were in service last year.
Luna hopes Peace Corps Prep, a new undergraduate certificate program to be launched Thursday, will increase the Peace Corps' visibility on campus and in Northeast Florida.
Young people are "so involved with technology and know what's going on around the world," she said. "They would enjoy having that opportunity."
Peace Corps Prep is a partnership between the Peace Corps and almost 90 colleges and universities that prepares students for international service. The program runs concurrently with students' bachelor's degree studies, integrating coursework with hands-on experience in one of the six Peace Corps work sectors: health, education, environment, agriculture, youth development and business development. Also, students learn leadership, intercultural competence and foreign language skills.
Upon completion, they will receive a Peace Corps certificate and a "competitive edge" when applying for a Peace Corps assignment.
Other participating Florida schools are the University of Florida, University of South Florida, Florida International University and Stetson University, according to the Peace Corps website.
"This program … is still relatively new and growing. We heard about it from a student inquiry, checked it out and decided this would be something we'd like to develop and provide to students," said Tim Robinson, UNF director of international affairs and Peace Corps Prep adviser.
He said he wants to start the program with about five students and add another five each year.
"I am looking forward to seeing how students respond," Robinson said. "I know that when our regional Peace Corps recruiter comes to campus, he gets many students at his sessions, so the interest is there."
Peace Corps Prep will be part of UNF's International Center, which serves international students and develops international study programs and other activities for domestic students.
"Jacksonville cannot be separated from the international events and the global realities we all live in today," Robinson said. "We try to help provide our students different ways to connect with the world around us."
Ellen Siler, another local Peace Corps veteran, said the program sounds like a great idea.
"Not only could it possibly give them an edge toward getting in, it could help prepare them for the realities of Peace Corps service. Peace Corps is a very rewarding experience, but not for everyone," Siler said. "It takes a high level of commitment and flexibility. The more informed potential volunteers are, the greater chance of their experience being a good fit for them and for the country of service."
Luna, who is from Puerto Rico and majored in international studies, is now a senior case manager for Catholic Charities in Jacksonville, helping find employment for newly-arrived refugees. Her heritage and her Peace Corps experience help her relate to her clients, she said.
"I know what it is to come to a new country, learn a new language, adapt," she said. "I was in their shoes. … It was tough. I get it."